This is a clear…and totally avoidable…example of an immigration failure caused by a couple who thought they were being clever. They purchased the absolute minimum advice for a complicated situation then tried to save money by executing themselves. Along the way they ignored my specific initial advice and then tried to blame me when things when pear-shaped.
This is akin to an "entitled" person who rarely travels who purchases the cheapest air ticket possible, doesn't read the conditions on the ticket, shows up at the airport at the last minute with too many check-in bags expecting to be upgraded…then gets angry when they are assigned Seat 58C in the back of the plane after having to pay for their extra bags and meal, and then seeks a full refund based on some nonsensical complaints.
In this case the client couple had secured Canadian Permanent Residency under the Immigrant Investor Category, which cost them around $260K CDN all in. Upon receipt of their permanent residence and associated Permanent Resident Cards, they left Canada for over 7 years without first obtaining (and spending money for) advice on the possible ramifications of such a long absence.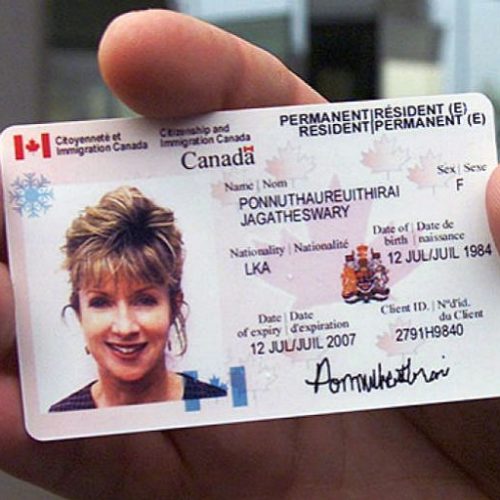 After this long absence the clients sought my advice on how to return to Canada. They then negotiated very hard to reduce my fees to a small fixed amount, knowing that I was incapable of reducing my level of service. The clients then proceeded to take advantage of the fixed fee to have multiple emails and phone conversations, trying to find shortcuts to my clear and firm instructions on how they needed to properly re-enter Canada. Several months before my trip, they gave me a range of 3 or 4 days that they may seek entry. As a courtesy, I even offered them my phone number in case they had issues upon re-entry and diarized to reach out to them sooner to their expected arrival. 
Several days before the dates they had given me I reached out to see if they had a firmer schedule. At that point they informed me that they had booked outward bound tickets without checking on my availability and that they planned their road trip to call me at 4 a.m. on a Monday morning. Simply put they had taken my courtesy offer to mean that I would be available 24/7, 365 days a year…without any advanced warning!
After a number of frantic phone calls and emails over a weekend, I confirmed that they could easily alter their driving plans to arrive at the port of entry at 9 a.m., when I would be available. After attempting to pressure me into disrupting my own entire family to accommodate their preferences, I firmly stated that while I would still make myself available by phone, it would only be after 9 a.m.Of course, they ignored my clear instructions about my availability and continued with their original schedule!
Instead of following my advice or waiting till I was available by phone, they voluntarily surrendered their permanent residence status, so that they could arrive at the airport 7 hours before their departing flight. When I reached out at 9 a.m., they informed me of their actions and asked me to "put the toothpaste back in the tube".
So now they have created for themselves a huge problem!  As they had been informed beforehand, the port of entry immigration officer might apply pressure on them to voluntarily surrender their cards. Such a voluntary surrender meant that the immigration officer avoided filing the paperwork which to start a court review of their long absence.  By signing away their status they created an onus on them to try and later prove that this was done under duress. Now they have an uphill struggle to try and regain their PR status. This will cost them a great deal of money and has an uncertain chance of success of regaining the status which had cost them hundreds of thousands to acquire.
How could this have been avoided?  Firstly, they should have sought and paid for advice as soon as they knew their absence might possibly stretch beyond the expiry date on the original Permanent Residence Card. Secondly, they did not follow instructions both on the timing of their arrival and in their actions.
Clearly this is a situation where the cost of failure far exceeded the cost to do it right. And in reality the actions and costs for this couple to do it right were minimal…  a few proactive steps and keeping in touch with their advisor…and following his advice. But they were too clever by half thinking that their cost-reducing short-cuts would achieve the desired results….just like the passenger in Row 58C.