In High Net Worth America Silicon Valley Executives require specialist thinking when it comes to formulating Financial Back Up Plans.
I have spent almost three decades assisting High Net Worth Americans put together their personal Back-Up Plans which, in some cases, included properly leaving the US tax system. Throughout that time I have dealt with individuals from a wide variety of groups including first and second generation Entrepreneurs, financial "Masters of the Universe" and high income "Celebrities". Of course individual differences exist within each group, but there are often a few common goals and concerns that are very important to consider. 
For Entrepreneurs, the focus is often on succession planning and estate tax to protect wealth that may have taken one or two generations to build. For Hedge and Private Equity Fund Managers, the focus is often more immediate…such as how to get net closer to gross by Q4 of the next year. For Celebrities (especially athletes and musicians) the emphasis is usually on how to organize their current high earnings (which may only last for a few years) to sustain them and their families over a lifetime.
When I started to deal with clients from Silicon Valley in the late 1990s, I came to realize that they were part of a unique economic ecosystem.  Financial Back Up Plans for Silicon Valley executives was a new recipe to uncover. 
Furthermore, I came to understand that there were basically three different "species" occupying the Silicon Valley world….Founders, Early Employees and Venture Capitalists. However, they all seemed to share one common element. Namely that they all sought me out when there started to be a groundswell of discussion around an initial public offering or acquisition. Why? They were being inspired to action by an expected financial windfall in the form of a pending major liquidity event.
To understand the issues involved, it is probably easiest to set out an example of each group and then provide an overview of the considerations for that type of client.
The Players
 The Founder "Peter":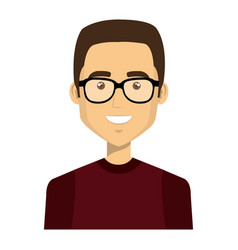 Peter arrived in the US as a foreign engineer on an H1B visa working for a large, well-known tech firm. After spending years with that firm and earning his resident alien status in the process, Peter sold his accumulated stock, combined the substantial proceeds with his savings and created a start-up venture called "Unicorn Corporation". Peter is in his mid-40s, married, has two pre-teen children and is eligible for US citizenship in two more years. 
The Early Employee "Lisa":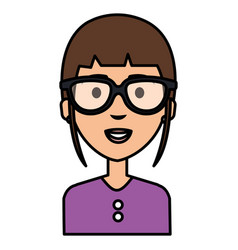 American born "Lisa" joined Unicorn immediately after graduation as one of its first 10 employees.  As her employer had limited resources at the time, Lisa was given a salary that was sufficient to live on, with her main incentive being stock options. While her salary and living conditions have improved with each round of funding that Unicorn has received, she has intelligently taken full advantage of her stock options. Lisa is in her mid 30's and is still single as working at Unicorn has left her little time for a social life, or to liquidate and spend her substantial gains.
 The Venture Capitalist "Edward":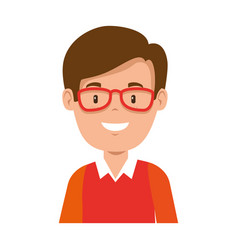 Canadian born "Edward" moved to the US with his American parents as a teenager. After graduating from a top US university he formed a company with some school friends.  Upon selling that initial company, Edward used his proceeds to form his own venture capital fund. His fund was an early investor in Unicorn but he also manages others' investment in the fund for which he is entitled to a large amount of "Carried Interest. Edward is in his mid-50s and married with twins who are in their freshman college year.
As previously mentioned, while each client is an individual, with their own life situation, there are some common group concerns and goals that are woven throughout the entire community. These include the:
1) Desire to fulfill long term financial ambitions for a variety of goals including (in order of frequency): 
Funding their first or next start-up project or Angel financing;
Engaging in strategic philanthropy to have a demonstrable impact on some scientific endeavour or social issue that is important to them;
Giving themselves a bit of vacation and some consumer purchases to enjoy a higher standard of living;
Achieving the financial freedom of obtaining "Drop Dead" money.
2) Concern that "Tax the Rich" proposals would cumulatively significantly impact their financial ability to fulfill these ambitions;
 
3) Feeling unfairly demonized for their work or the ambitions they have for their current or pending wealth: Several clients have labeled this the "Anand Giridharadas Syndrome"; 


4) Lingering concerns about natural disasters such as earthquakes, wildfires, hurricanes or tornados which are "high probability" events with no "event-certain" date: If and when they occur they could be deadly or at a minimum have a devastating impact on themselves and their families. (One fact I have been told many times is that there is an over 70% probability of a major earthquake hitting Silicon Valley in the next 25 years);


Now let's look at the major elements of developing a possible Back-Up Plan strategy for Peter, Lisa and Edward…
 Back-up Plan Considerations for Peter: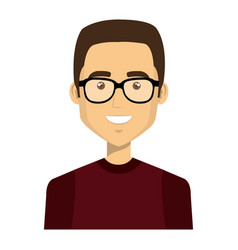 Review the pros and cons of acquiring US citizenship including weighing the potential impact of the Expatriate Tax provisions if US citizenship is acquired. This requires focusing on avoiding both the Exit Tax issues upon expatriation and the longer term succession planning impact of leaving money to Peter's US citizen spouse and children;
Determine if it is possible to use Qualified Small Business Stock, or QSBS provision, to reduce/ eliminate federal capital gains on liquidity event;
Determine if Peter and his family would consider moving out of high tax California to avoid this layer of tax; and

 
Determine if Peter would ever consider moving out of the US either to his country of origin or another jurisdiction. If the latter, is it worthwhile acquiring a second residence leading to citizenship or even a citizenship by investment.
Back-Up Plan Considerations for Lisa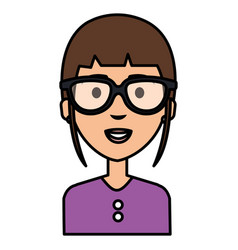 Determine if Lisa intends to remain with Unicorn or depart and use her proceeds from the IPO to fund her own startup. If the latter, discuss possible locations outside of California or even outside the US to base that startup. Also discuss the opportunity of acquiring a second citizenship in due course after qualifying for residence under a foreign Start-Up Visa program;
Determine if it is possible to use Qualified Small Business Stock, or QSBS provision, to reduce / eliminate federal capital gains on liquidity event;
Determine if Lisa would consider moving out of high tax California to avoid this layer of tax;
Review Lisa's family background to determine if there is a possibility of securing a lineage citizenship; and
Determine if Lisa is willing to move outside of the US and possibly contemplate a future US expatriation once she has a second citizenship through lineage, naturalization or even investment.

 
Back-Up Plan Considerations for Edward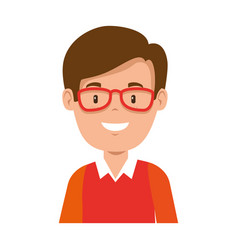 Determine if Edward intends to use the IPO of Unicorn as a catalyst to leave/ reorganize his fund, retire or go into a new commercial or philanthropic enterprise;
Determine the possible impact of future changes on the taxation of Carried Interest and ways to mitigate same;
Determine whether it is worthwhile renouncing US citizenship to leave the US tax system. Since Edward will be presumed to be a Covered Expatriate and subject to the Expatriate Tax provisions, examine whether a strategy that involves moving back to Canada can rebut this presumption while avoiding Canadian taxation. Such a strategy would also avoid both the Exit Tax issues upon expatriation and the longer term succession planning impact on leaving money to Edwards's US citizen spouse and children; and
Review Edward and his spouse's family backgrounds to determine if there is a possibility of securing a lineage citizenship for the entire family. Explore the benefits of such a citizenship for Edward, his children and future generations to live, study and work abroad.
The outcome of these discussions will form the basis for the unique Back-Up Plan strategy which will be tailored to each person's life cycle, fears, concerns and goals.
Important Considerations
When going through this process it is worth understanding that Founders and tech company Employees are successful precisely because they identify, think through and problem-solve all conceivable negative events. It is also worth remembering that Venture Capitalists are successful precisely because they are constantly risk assessing, hedging their bets and having multiple exit strategies. If they are like Edward, they combine both approaches.
 All the groups also recognize that bad things can happen quickly. Therefore they understand that they are better off, and more confident, having a Back-Up Plan in place BEFORE the adverse event occurs. There is never enough time to get one when the negative event is imminent or has already happened. They intuitively understand that in light of these concerns and ambitions, like an insurance premium the cost to prepare an effective, efficient and flexible Back-Up Plan is money well spent.
Interested in Back Up Plans? Find out more:
Also read "Should I stay or should I go? A Four Step Decision Process on whether to Expatriate from the US"
Also read  "Now is the time for Amierica's Top 1% to start preparing their Back-Up Plans"
Also Download my White Paper on Back-Up Plans
If you would like to connect and find out how we can help you formulate a back up plan to protect you and your family get in touch.